After a phone call off thenewmendoza i decided to embark on a little trip to cheshire, on arriving in northwich the weather was frankly shite, and after looking at a couple of other sites, we decided on some live infililtration and BOY was it worth it!! not only did the weather improve, ive FINALLY popped my live infil cherry!! the live part of brunner mond at wallerscote is the remainder of the HUGE soda ash works that has recently been demolished, production of the ash, has been moved to brunners 2 other sites at winnington (over the road from wallerscote) and lostock (about 2 miles away) and now the silos on this part of the site remain as what appears to be a storage and packing facility.
never having done anything like this before i was nervous approaching the entry point and even MORE nervous when we hit the first silo, this place is FULL of automatic machinery hissing, and clicking all around and can really put you on edge!! but i thouroghly enjoyed the whole experience.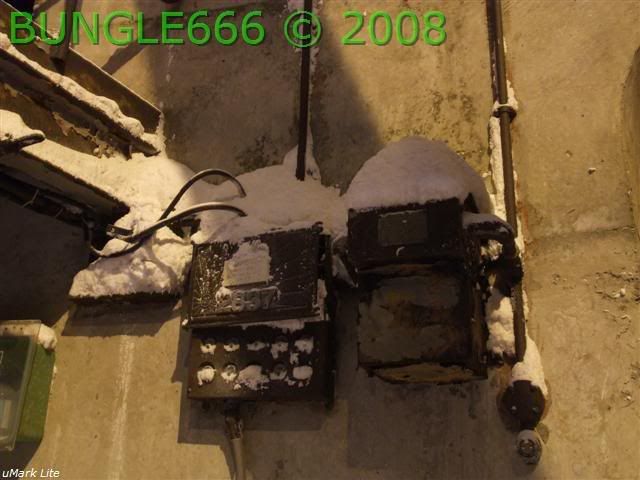 Ash piled up like snow!!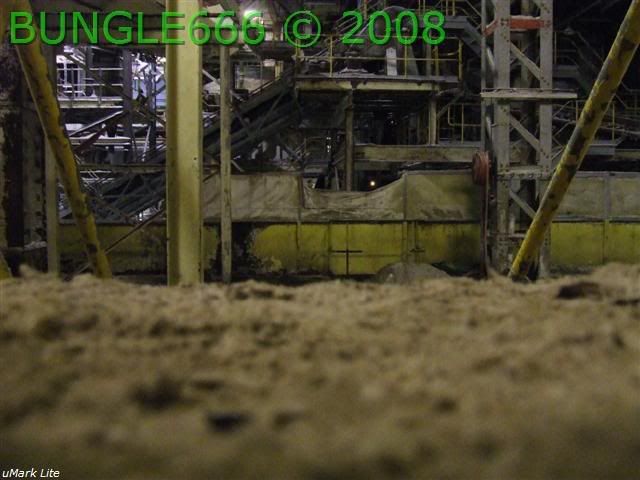 Arty farty shot!! (well for me anyhow!!)
Dead controll panel
The team!!
i thouroghly enjoyed the evening, it was an unforgetable experience!! thanks to my guide for the night mendoza!!
BUNGLE