For over 40 years the giant Lovell Telescope at Jodrell Bank has been a familiar feature of the Cheshire landscape and an internationally renowned landmark in the world of astronomy.
Since the summer of 1957 it has been quietly probing the depths of space, a symbol of our wish to understand the universe in which we live. Even now, it remains one of the biggest and most powerful radio telescopes in the world, spending most of its time investigating cosmic phenomena which were undreamed of when it was conceived.
what started out as a joke amongst us was turned into a reality this week, we actually climbed the lovell telescope at jodrell bank observatory!!
i know, i know, dodgy stuff, but it really was GREAT fun!!!
first a little history!!
the Lovell telescope as its now known has been an iconic landmark of Cheshire since 1957, when Professor Sir Bernard Lovell concieved the telescope, since then it has become legendary in the astrological and scientific community the world over.She stands at 250ft and weighs in at 3200 tons with the dish adding another 1500 tons on top of this, the dish itself comes in at 76.2 metres in diameter.
anyhow i visited with havoc, thenewmendoza and userscott.
this was allways going to be an explore straight out of the top drawer, and after a month of planning several reccies, including one by scott, havoc and mendo the night before, we decided it was GO GO GO!!
the fence was allways going to be a problem for me, and not being the best climber in the world this for me was worry, but i neednt have worried as with a bounce squeeze i was over it and within spitting distance of the magnificence of the lovell telescope, i must admit at this stage i was ABSOLUTELY SHITTING MYSELF, and if it wasnt for the encouragement of the boys, i wouldnt have even gone over the fence, but i did and WOW was i glad i did!!
the climb itself was hard work, 250ft up straight ladders in almost plain view of the control room and security office, i was nearly dead when i got to the top, sweating and feeling dizzy and my arms felt like they were about to drop off, but i soon forgot about this when it dawned on me, SHIT im in the motor room at the top of the leg of the lovell!!!
wow what a place is all i can say, it was totally amazing and i still cant beleive we did it!!
i would just like to say a HUGE thanks to havoc, thenewmendoza and userscott, and also sir bernard lovell, without all of you this explore would not have been possible!!
anyhow enough of me waffling, on with some pics!!
me examining the beast!!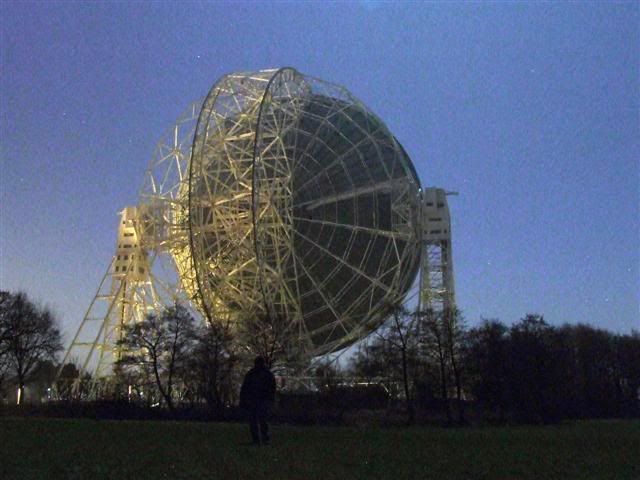 the dish!!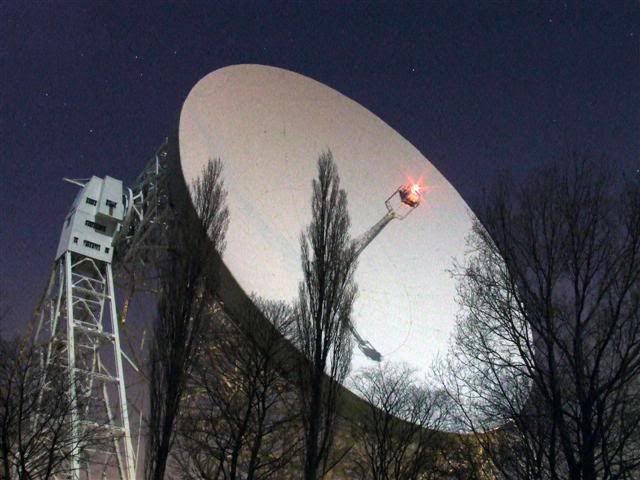 the target

internals of the motor room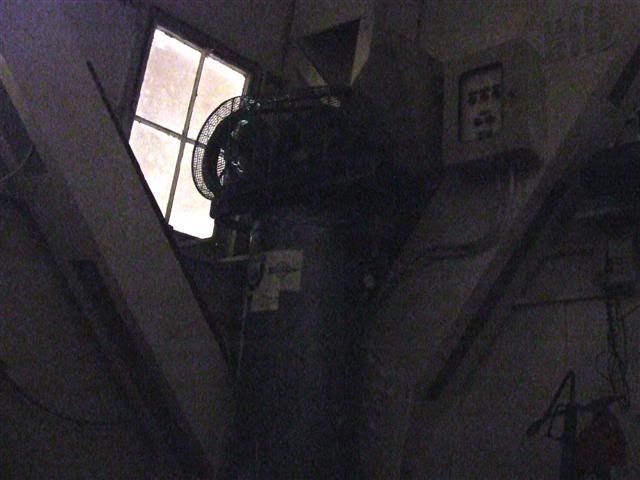 thanks for looking, i hope you enjoyed this as much as i did!!!
bungle